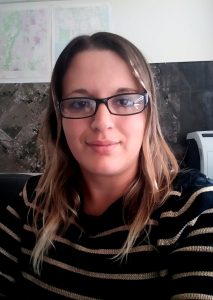 Maria Estefania Barrios
Research Associate, UF Center for Hydro-generated Urbanism UF|CHU
M.Arch – University of Florida 2015
M. Construction Management – Rinker School – University of Florida 2016
Born in Uruguay 1986, Maria moved to the States in 2003. She obtained her Associate in Arts in Architecture at Miami-Dade College and her Bachelors in Design in 2013 at the University of Florida, where she also completed in 2016 a dual Master program in Architecture and Building Construction Management. After a year of professional work in Uruguay, she was appointed as Research Associate for the Center of Hydro-generated Urbanism at the University of Florida under the supervision of Directors Martha Kohen and Nancy Clark. She is currently organizing the next Puerto Rico Re_Start Workshop III, to be held in Puerto Rico from March  2020.